Little Charlie's Early Learning Centre is a small boutique family owned business.
Our service provides affordable childcare and Kindergarten for children aged 0 – 6 years. Our educators are local highly trained Early Childhood professionals who are employed to support your child's emotional, social, academic and physical development.
Our Early Childhood service provides a safe, welcoming and friendly environment, which we know is a need for our prospective families.
We offer a comprehensive orientation process to ensure we develop long lasting and trusting relationships with our families and children.

We encourage and welcome our families' participation in their child's learning programs and progress within the centre curriculum and events.
We provide boutique services and pride ourself on the personalised service we provide our families – you are not a number, rather an extension of our Little Charlie's Family.
We look forward to meeting you and welcome you and your family to come and have a look around.
Our Team
Meet our qualified, experienced and caring team
Kathryn
Director & Nominated Supervisor
Hi my name is Kathryn and I am the Director and Nominated Supervisor here at Little Charlie's Early Learning Centre.

I have been privileged to work in Early Childhood Education for 15 years and have enjoyed various management positions over my journey.

As the Director at Little Charlie's, I am extremely passionate about supporting all children who attend our service to feel confident and secure in their learning environment; ensuring they enjoy their time at the centre, while building a foundation for lifelong learning.
Courtney
Senior Educator & Sustainability Officer
My name is Courtney and I am a Senior Educator and Sustainability Officer at Little Charlie's Early Learning Centre. I currently hold my Diploma of Early Childhood Education and Care and I am completing my Bachelor of Education Early Childhood and Primary at Swinburne University.

As an educator I am a big advocate for play based learning focusing on teaching the whole child.

Helping children grow into persons who can think for themselves, navigate challenges and have strong sense of self, while engaging in pleasurable play.
Tiarne
Kindergarten Teacher
Hello Everyone, my name is Tiarne. I am the Kindergarten Teacher at Little Charlie's and I run the Kinder Room.

I have been working in Early Childhood Education for 10 years, with 4 of those years as the Kinder Teacher in various settings; I have also worked as a teacher in Primary School.

I believe that by creating a rich and inviting learning space, children will be given the opportunities to explore and discover what they enjoy and how they fit into the world around them. Learning should be engaging and fun, but that it is also hard work. Learning is accomplished through socialization, play and sparking creativity.

I strongly believe in building independence for each child, supporting them by scaffolding skills and strategies required for everyday tasks, which can be taken with them in their future endeavours.
My program also focuses on preparing kinder children for the transition into Primary School, and making this transition successful for the both the children and the their families.
Nakita
Educator
Hi, I'm Nakita, and I am a diploma qualified educator currently studying my Bachelor of Education. My position at Little Charlie's Early Learning Centre is Senior Educator, a position that I enjoy very much. I am also the Occupational Health and Safety (OHS) officer at the service.

I have been an early years' educator for five years and I am truly passionate about helping children to learn, discover and grow. I love seeing a child's face when they accomplish something new!
Bree
Assistant Educator
Hello, my name is Bree, I am so excited to be an Assistant Educator at Little Charlie's Early Learning Centre. My qualifications include a Diploma in Early Childhood Education and Care, and an Associate Degree in Education (Deakin University).

I started my teaching journey in 2017 were I volunteered and participated in placement at a range of different primary schools in the area. I have also had experience with teaching swimming lessons to young children and have travelled to Thailand to teach English, completing my TEFL course. After working with a range of different age groups, I found I most enjoyed the younger years and I have been lucky to find a beautiful place like Little Charlie's, to continue my journey in early childhood education.

I believe in providing fun, safe and exciting learning environments for the children. Where they can explore and discover through play based experiences. It is important to me for the children to feel a sense of belonging and feel comfortable in their environment. I will always provide support and guidance where needed and give the best possible care.

Outside of childcare I have my own hairdressing business from home as it is another one of my passions. I enjoy going on camping trips with family, yoga and finding walking tracks or markets i can visit on the weekends.

I look forward to meeting all the families and children here at Little Charlie's!
Taylah
Assistant Educator
Hello families! My name is Taylah and I am an as Assistant Educator and the Sustainability Officer at Little Charlie's. I have been working in the early childhood sector for just under 3 years now as a Diploma qualified. I completed my Diploma of Early Childhood Education and Care in 2018 at Box Hill Institute and have worked as an assistant since completion of my diploma.

I strongly value and hope to establish positive, trusting and respectful relationships with each and every child. I believe once a child feels safe and secure and feel as though they belong to a community where he or she is seen and valued then they will be ready to go off and explore their environment with confidence.

I also believe that it is through play that children are able to express themselves, discover and make sense of the world around them. I love the idea of dedicating a generous amount of time within the children's day to play based experiences where the children are free to create, imitate, discover, explore, solve and experiment. I believe the children should be active leaders in their learning and that I am here to support them through this journey with helping and loving hands.
Karis
Assistant Educator
Hi my name is Karis and I am an assistant educator at Little Charlie's Early Learning Centre.
I began my journey in Early Childhood in 2010 where I studied Child Care and Education back home in England.

When I completed my course, I then moved to Australia in 2012, and began working in the industry the following year.

As an educator I love providing safe, stimulating environments for children to explore and learn through play.

My favourite part of being an educator is knowing you're a part of children's learning and watching them grow and develop new skills.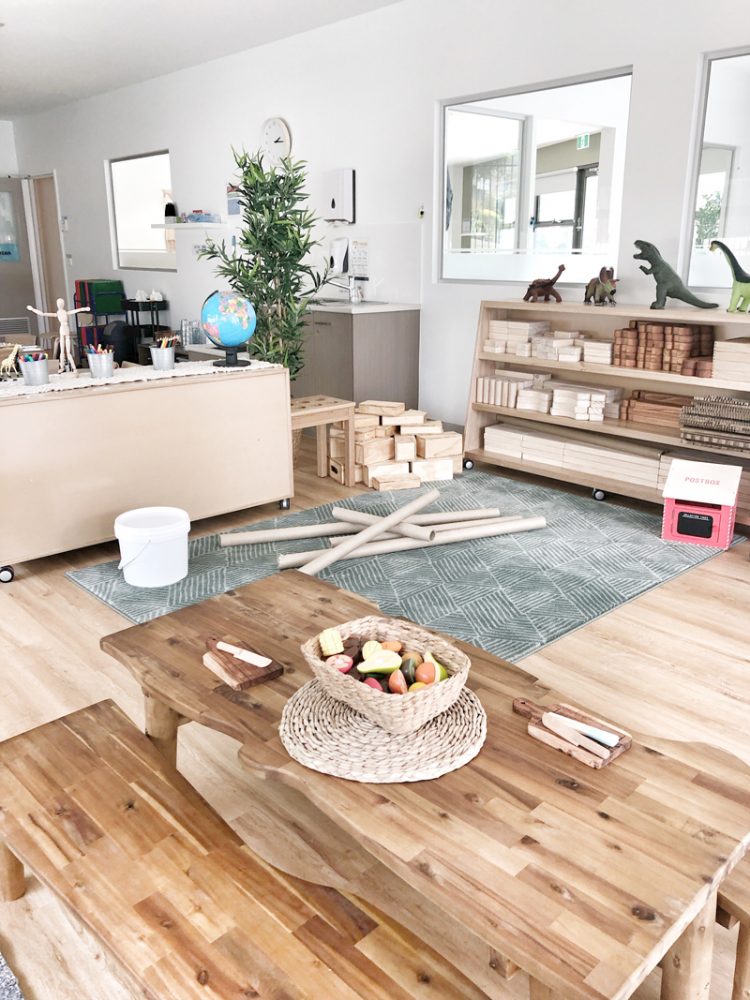 Brooke
Assistant Educator
Hi, my name is Brooke, I am an assistant educator at Little Charlies Early Learning Centre. I hold my Diploma of Early Childhood Education and Care which I completed in 2016.

I have spent the last 4 years working in a long day care centre predominately in the nursery room and I absolutely love what I do.

I am proud to be part of the team at Little Charlie's as it provides me the opportunity to constantly grow as an educator and continue doing what I am most passionate about.
Cat
Position
Hi my name is Cat I am the lead Educator in the Nursery Room at little Charlies Early Learning Centre. I am really excited to be working alongside Karis in the Nursery Room and also being part of the team here at Little Charlies.

I have 3 children and 2 stepchildren. As my children grew a little older I decided I wanted to go back and study as I have always had a passion to work in the industry. I studied my Diploma with Selmar in 2016 gaining a position with another center as I was studying. Then being given a room leader position upon completing my Diploma in the Nursery Room.
As a mum I know it can be overwhelming at times to leave your children as we go to work. I endeavour to provide warm, welcoming, nurturing environment for you and your children. I like to create supportive and engaging play spaces so that all children will feel safe and supported.
I love being able to watch the children grow as their little personalities shine through. Also building trusting strong relationships with not just the children but also with the families so we are able to all grow together.

When I'm not at work I enjoy spending time with my husband and children and our family dog Charlie. I love to keep fit and active. I do a lot of sport Calisthenics, Netball, Pilates and long walks with friends. This all keeps me very busy outside of work.
I'm looking forward to getting to know all the families, children and working alongside all the wonderful Educators here at Little Charlies.
Beth
Position
My name is Beth Hopper and I am very excited to join the Little Charlies' team.

I have been working in a child centered industry for about 17 years, beginning my journey as the local babysitter in my early teens. After gaining experience and confidence with children, I set out as a swimming instructor, making my way to be a senior coach and senior coordinator of a holiday program at the same facility.

Over the years I have involved myself in several studies including, sport co-ordination, Certificate of Children's Services, on-going studies of a Bachelor of Psychology and Criminology and most recently a completion of my Diploma of Early Education. During this time, I have gained experience working with a range of children and families, building strong bonds and rapports with all.

Working with children is my passion, I particularly enjoying getting to know the children, their likes and dislikes and personalities to enable me to build strong and trusting relationships with them and their families.
I spend a great deal of my time with my close knitted family which now includes my daughter Sadie (6months), engaging in weekly family dinners and looking after my nieces and nephew. When my time is not spent with my extended family, I play woman's ALF, learning to speak Mandarin, go swimming and walk in my beautiful surroundings of the Dandenong Ranges.

I am very excited for the time ahead and look forward to collaboratively working with each family to help support each child through their education journey.